Pelatihan (Workshop) Blogger Mahasiswa UNIMED – KIMM go to Campus
Pembicara Internet Marketing – Saat pelatihan "How to Professional Blogger" di Universitas Medan Area (Unimed), 28 Februai 2017, dalam penulisan konten ternyata masih bnyak yang menulis masih seperti suatu "makalah",,
Syukurlah ane bocorkan beberapa rahasia & bedah kasus sewaktu ane memenangi bebeapa kontes ngeblog, salah satunya yakni adanya unsur "story telling" yang menghadirkan suatu cerita berdasarkan pengalaman pribadi + digabungkan dengan unsur ilmiah sesuai subjek topik yang mau kita ceritakan (sesuai aturan sponsor yang ngadain kontes, hehehe)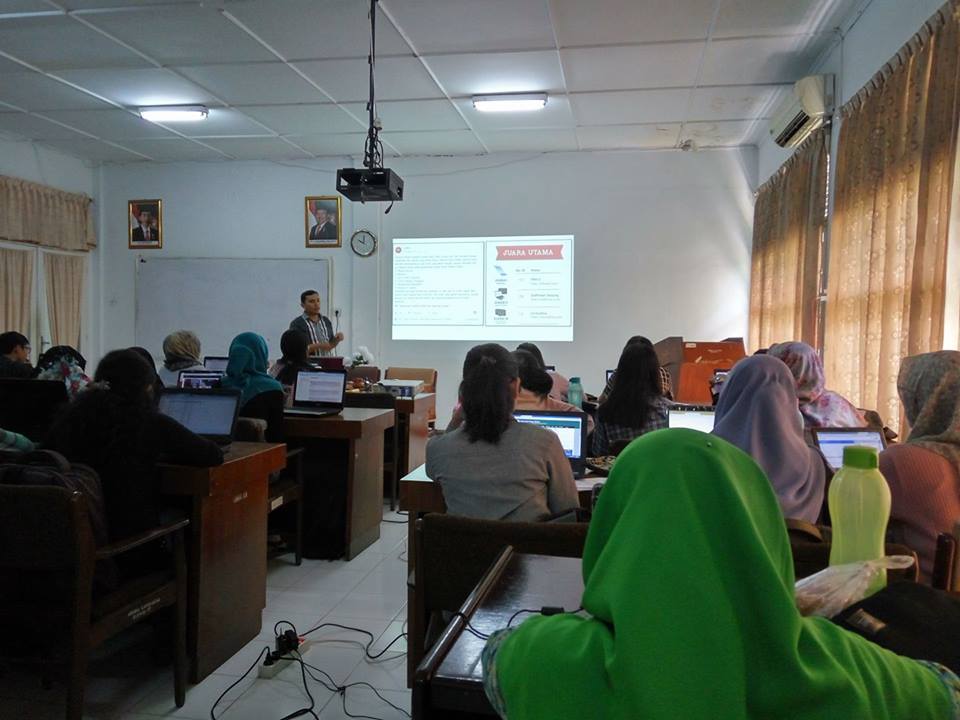 jadi seperti ada "Cerita dalam Cerita" + sudut pandang yang berbeda di artikel tersebut.
Karena seringnya sih, walaupun peserta lain lebih banyak infografisnya, lebih banyak desain sana-sininya, jika artikelnya "terlalu umum", itu yang bikin "ga istimewa" di mata juri. Memang infografis hanya sebagai nilai tambah yang bakalan lebih joss apabila dimasukkan kedalam suatu cerita yang kuat dan berkesan.